The Residential Painting Experts
RESIDENTIAL PAINTING IN LITTLE EGG HARBOR NJ
The Residential Painting Experts
RESIDENTIAL PAINTING
IN LITTLE EGG HARBOR NJ
If you need help with interior painting, turn to T. Whitaker Painting. As one of the leading painting contractors in Little Egg Harbor NJ, we provide quality you can count on. Our residential painting experts provide stellar results quickly and affordably.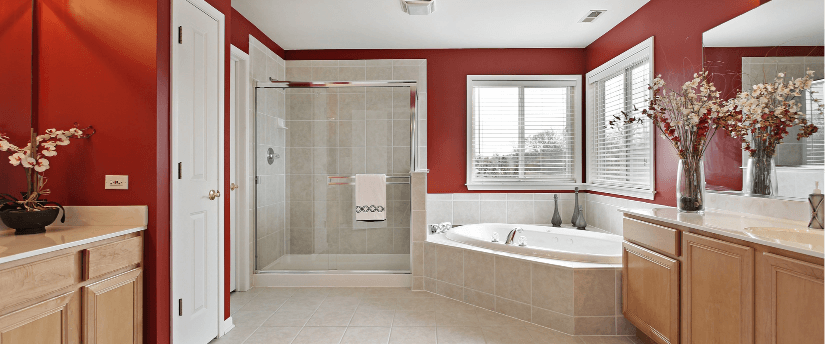 Boost Your Curb Appeal With Fresh Exterior Painting
Nothing beautifies your home as quickly as a coat of exterior paint. Say goodbye to stains, fading, and grime, and replace it with a fresh, sparkling coat of new paint. Whether you're preparing your home for a sale or just want to upgrade your home, exterior painting is a great choice.

The T. Whitaker team is comfortable working on a variety of exterior painting projects in Little Egg Harbor and the surrounding New Jersey areas. We can paint stucco, siding, brick, and more. In addition to painting walls, we also work with doors, trim, shutters, decks, concrete, and other exterior features. Our painting contractors pay close attention to all the details so you end up with crisp lines and even coats of paint. We help you highlight all of your home's architectural features so it looks as stylish as possible.
Create a New Design Scheme With Interior Painting
Interested in changing up the look of your home decor? A different wall color makes a big impact. Our interior painting services let you switch things up with ease. The right shade turns any room into a refreshing, enjoyable space you'll love to live in. Whether you want a bold jewel tone or an elegant neutral, T. Whitaker is here to help.

Interior painting services ensure you get the look you want without having to spend your valuable time waving around brushes and rollers. We handle all the tasks for you, so you can sit back and relax. To get the best possible results, our interior painting services include careful prep work. Our team can do everything from repairing nail pops to smoothing cracks. The end result is a perfect color scheme that suits your personal decor goals.
The Benefits of Professional Residential Painting
Picking professional painting contractors makes it a lot easier to upgrade your paint. When you work with experts, the entire home painting process becomes much smoother. You don't have to stumble around a construction zone for weeks or spend all your free time doing DIY. Instead, you can stay comfortable and be confident that you'll get excellent results.

We have both the training and the tools to ensure a fantastic outcome. Thanks to our expertise, you can avoid paint drips, bubbles, or other mistakes. Professional painting contractors help you end up with consistent results and the look you wanted. A high-quality paint job won't fade or peel in a couple of years. Instead, it will continue to look great for years to come.
Why Choose T. Whitaker Painting?
T. Whitaker stands out for our professional approach and our attention to detail. Our team is fully licensed and insured, and every member is trained in safety standards and painting techniques. Customers can count on us to provide excellent results. Every job, from a simple accent wall to painting your whole house, gets the same focus and care.

We have years of experience, and our family-owned business has been helping customers in New Jersey since 1987. Thanks to our many glowing reviews, we've even earned a Top-Rated Professional status from Home Advisor. T. Whitaker is so confident in the quality of our residential painting that we offer a 2-year warranty and a 100% satisfaction guarantee.

We're also one of the leading painting contractors in Little Egg Harbor and the surrounding areas because of our excellent customer service. The T. Whitaker team is dedicated to making the entire process as simple and convenient as possible. We work with you to find a convenient time for your project, and our prompt team arrives and finishes on time. Throughout the whole painting job, we listen to your needs and clearly communicate what you can expect.
Explore Our Painting Process
We understand that your home is your place to unwind, so we work hard to minimize stress. Every T. Whitaker project follows our five-step process.
Consultation: T. Whitaker always starts with a consultation. We learn about your home and discuss your design goals. We'll explain our timetable, provide an accurate estimate, and schedule a time that works for you.
Preparation: Before we paint, we carefully clean and repair your surfaces, so the paint adheres correctly and applies evenly. Our team also covers up any areas that won't get painted. We make sure paint only ends up where you want it instead of ending up on floors or furniture.
Priming: Many DIY painters skip the priming stage, but we find that it's essential. Our careful priming ensures that your new paint job looks great and lasts for as long as possible.
Painting: Next we apply smooth, even coats of paint in your desired color and finish. Depending on the paint you choose, we may apply two or more coats of paint.
Cleanup: We handle all the cleanup for you, so you don't have to bother with removing painter's tape or picking up supplies. Our goal is to leave your home looking even better than we found it.
When you're ready to upgrade your home with new paint, the T. Whitaker team is here to help. Contact us today to schedule your free estimate.
WHAT OUR CUSTOMERS ARE SAYING
We stay up to date with the latest projects, see what we've completed so you can get an idea of the superior quality of our work.
If you are ready to make your home look beautiful again, contact us today for a free home painting estimate. With more than 20 years of experience, we have the ability to make your home look new again. We provide a full two-year warranty on all of our paint jobs and guarantee complete satisfaction. We are fully licensed and insured and provide a full range of exterior and interior painting services. We are dedicated to making sure that the customer service you receive is second to none.